Or if you insist, "Taco Lasagna." The idea of this arrived via

rebelsheart
several weeks ago. After he reported that his version seemed to be OK but not spectacular, I took up the challenge. I let it simmer in my head for a while before getting around to the actual experiment.
Here is the result: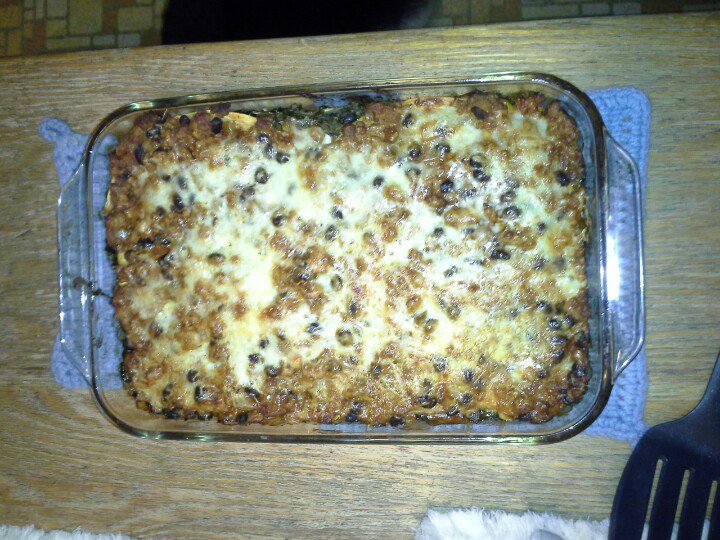 ( Recipe under cut )
Note that I use individual spices rather than prepared chili powder, both because I find it gives better flavor and aroma and because the prepared powder is usually half salt. That's sodium none of us needs.
The result was quite tasty and we rated it 4.5 out of 5 stars. It has some heat, but not the fire of real authentic Mexican dishes. That can be adjusted to your taste of course. As I made it, several of our less adventurous friends would have found it "too hot to eat."