So our musical trio ThingamaJig gave its first public performance under that name today. It was the Woodstock Farmer's Market, on the Square. We were up in the bandstand gazebo and though the organizers provide a tip jar it was located where we couldn't easily see who was putting stuff into it (if any.) The two hour performance went well, and I was pleased with the responses I got for my flute playing. But the best came when Gary went through the contents of the tip jar (actually a plastic bucket) after we got home. It was a little money, which when divided up might buy an ice cream bar or a coffee for each of us. But the great thing was this note: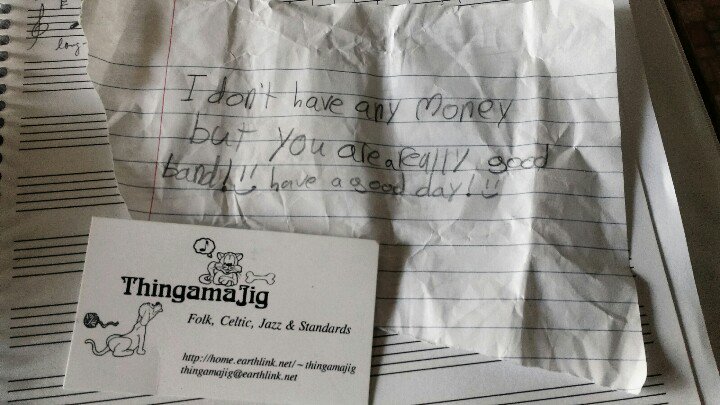 Neal's response (with which I can only concur) was:
"Best tip ever. I am inspired."